Climate Time Machine: The Momentum Generator
For Your Climate Transformation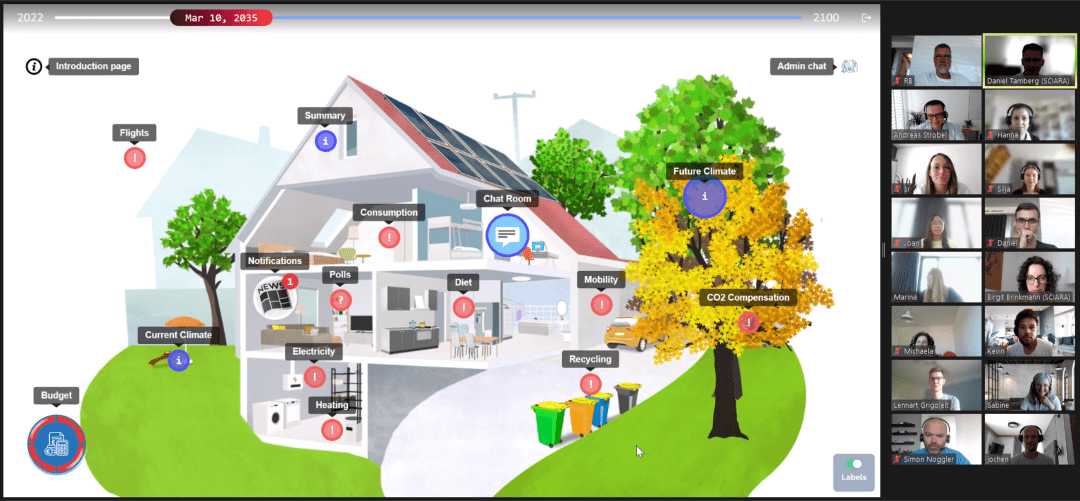 ---
Climate and software expertise for your climate transformation
Climate and software expertise for your climate transformation
The SCIARA founders and partners bring decades of experience in the software industry to the fight against the climate crisis. SCIARA's team is developing Climate Time Machine, a unique online climate-awareness tool for businesses, organisations and educational institutions.
We are advised and supported by the Potsdam Institute for Climate Impact Research (PIK), the German Federal Foundation for the Environment (DBU) and the German Association of the Club of Rome.
---
FAQ
---
Buckle Up!
Contact us now to discuss the use of ClimateTimeMachine in your organisation and to book a Climate Time Journey tailored to your needs.
Learn more about taking a ClimateTimeMachine journey.
---
Premium Sponsors
---
SCIARA received grants from