Who We Are and Why We Do SCIARA
Do Something Meaningful: Climate Protection
Do Something Meaningful: Climate Protection
In 2019, SCIARA ideator and co-founder Daniel Tamberg reflected, after nearly 30 years in the IT industry, on how he could use his knowledge and skills to do something even more meaningful with his life.
He recalled the almost decade-old observation he had had after reading the classic book "Limits to Growth": In scientific models of climate and economics, people appear only as formulas and algorithms. What if instead scientific models of the natural and technical environment were brought together with real people as in a simulation game?
He contacted two scientists from the Potsdam Institute for Climate Impact Research (PIK) who work in the field of so-called agent-based systems. They saw the potential directly. Together they also convinced Johan Rockström, one of the institute's directors, to let PIK accompany the project.
---
From What to How in 30 Minutes
From What to How in 30 Minutes
Enter Sebastian, co-founder of SCIARA: During a private visit, Daniel told him about the idea that is now called ClimateTimeMachine. Sebastian had just handed over his IT consulting company to a successor. He was immediately enthusiastic and had an idea how to get a team together: from other IT companies in his network of contacts.
(Sebastian has since taken his well-deserved retirement).
---
IT medium-sized companies make it possible
IT medium-sized companies make it possible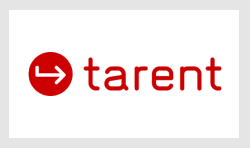 ---
Prof. Dr Johan Rockström: "This could be the next big step in social-ecological research!"
Prof. Dr Johan Rockström: "This could be the next big step in social-ecological research!"